About
Romantic is a unisex lingerie store that sells branded lingerie and loungewear for women and men of all ages from top Indian and international brands. Romantic has four stores in Mangalore: Bendoor, City Center, Bharat Mall, and Forum Mall.
It's a brand that has created a name for itself in its own industry's market.
Brief
As previously said, Romantic has already earned a name for itself in the offline industry. They now wished to enter the online market with an e-commerce store.
The client requested a fully working ecommerce website for the brand. Some of the features that were requested included categorizing the products based on various variables.
The brand required a high-quality SEO-optimized website that could deliver organic traffic to the site.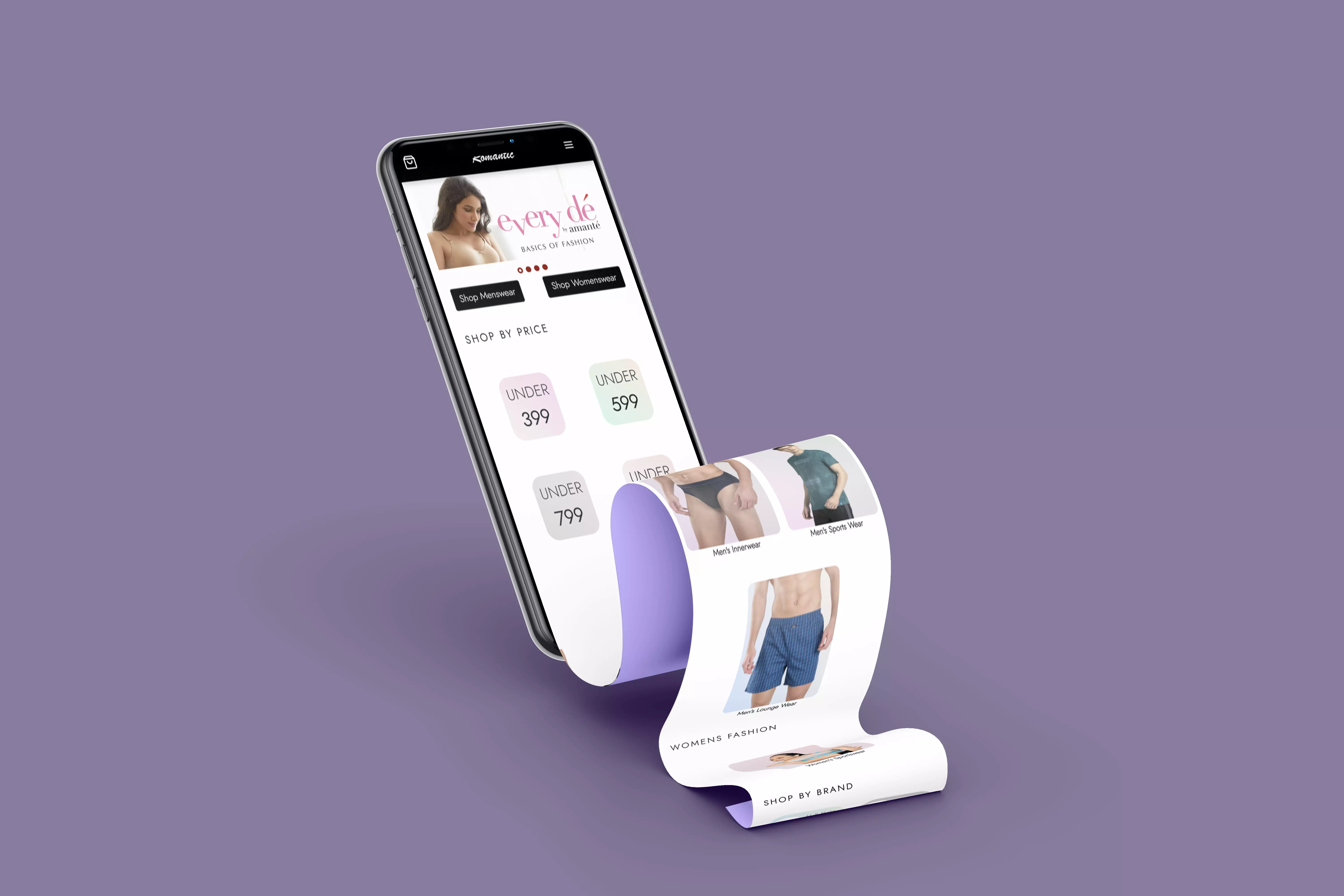 Approach
The Tikanga team began by defining the requirements of the ecommerce store and multiple functions. The team's main goal was to create a basic, user-friendly, and SEO-optimized ecommerce website.
Then, with the required features in mind, our team created the user interfaces for the ecommerce website. Furthermore, the interfaces were sent to the client for approval. Once the Romantic team confirmed us, the process was handed over to the developers to complete.
The font and color theory plays an important role in conveying the brand's spirit. For the logotype, a san serif font with a genuine quality that fits in with bright and cheerful principles proved to be the best choice. It reflects the company's basic beliefs and attributes of trust and dependability, attention to detail, and friendly service.
Meanwhile, we conducted extensive research for the brand romantic in Mangalore. Tikanga's SEO team jotted down the keywords that needed to be targeted in the website's meta descriptions, titles, tags, and content. It was then forwarded to the content team to complete the process of generating SEO-driven content. This report was forwarded to the developers so that they could complete the necessary tasks.
The initial iteration of the ecommerce website was delivered to the romantic team for input after the developers completed it. There were a few revisions and new features that needed to be included on the website. The website has been launched and is fully operational. Do visit the website, and the desired results were obtained. The website's SEO optimization had been excellent.